WMDoll - Why WM Doll is the most famous sex doll brand
This company is one of the first manufacturers of sex dolls. WMDoll pioneered in the production of quality sex dolls in China and to this day, it remains one of the  leaders in the industry. WM Dolls uses high quality TPE from the US and offers a wide choice of sex dolls: Asian, Caucasian, Black dolls…
WMDoll (also known as WM Doll) is one of the most famous sex doll brand in the world. When you buy a doll from WM you can be sure of its quality, their sex dolls feature a fully articulate metal steel frame and a realistic woman-like skin. They also offer a large of customizable options (movable shoulder, built in or insert vagina, enhanced mouth, standing foot etc …). They also provide the heating feature (torso temperature can be warmed up to 37 Celsius,or 98.6 Fahrenheit, the temperature of a real body). Their sex dolls can even moan during intercourse.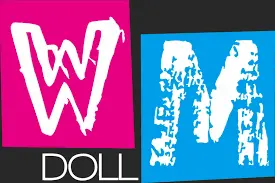 Founded around 2010,  WMDoll, which stand for WoMen Doll, is one of the oldest realistic sex doll manufacturer.
WM is originally a manufacturer of plastic mannequins ((mannequins used to display or fit clothing in clothes stores). They progressively moved to the sex doll industry after having seen the potential and the opportunities of this new market.
We can now say that WM Doll became the most famous doll, because of the quality of their sex dolls but also because of the quality of their photos. Indeed, WM Doll has by far the most beautiful and sophisticated pictures. They only use professional photographers for shooting. Because they are now the most famous love doll brand, they have been copied by many other cheap manufacturers. Not all websites and retailers can sell their products, in order to protect their brand and the reputation of their dolls, WM Doll now selects their resellers. When buying a love doll from WM, be careful to not buy a copy and only buy from an authorized reseller.
Click here to see all their sex dolls.
Our visit to the WMDoll factory
This was it. The day we had been waiting for. We were finally going to visit the WMDoll factory! We met up with Sam, the manager of WM Dolls. He took us out for lunch before he drove us to the factory. We were so excited to get there. When we arrived at the factory, we were amazed over how incredibly large it was.
The WMDolls Showroom
Sam gave us a full tour of the facility, starting with the showroom. All these dolls were here to greet us.
The Sex Doll Engineering Department
Next up was the engineering department, where they design all of their love dolls. Followed by the room where they keep the moulds. This is where the dolls are actually constructed, from scratch. The manufacturing process is quite advanced. First WM Doll make the initial moulding of the doll's body, one half at a time. Front and rear. After that they add additional layers of material over it. The last layer is the TPE skin which is the only thing you will be able to see and touch on the finished product. After that they place the metal skeleton inside of the mould. Lastly, they add the second half of the doll's body and smelt it together.
The completed bodies are transported into another area where they are being perfected by hand. Removing all of the leftover pieces of TPE/silicone from the bodies. Same thing goes for the heads. Make up and eye lashes are put on by hand. When the bodies from WM Doll have been perfected, they are wrapped in plastic and transported into the storage area on the next floor, using a huge elevator.
The WM Sex Doll Storage Area
Entering the storage area for WM sex dolls was the most impressive part of the tour. This is where all of the complete bodies are being stored. So many dolls ready to be shipped out. It was truly overwhelming. Hundreds of WM Doll bodies all over the floor and hundreds of heads crammed together on racks along the wall. This was so cool to see, we just had to film it. Last stop of the tour was the packaging room. This is where each doll is being placed inside a cardboard box before being shipped.
Funny thing is, we also visited another WMDoll factory on the same day. They have such huge demands on dolls that they had to open a second factory in the same town. After spending the entire day looking at dolls, we were tired and hungry. Sam took us to a nice restaurant, then dropped us off at a mansion which we rented for the night. This was an extraordinary experience. We got to see all that we came for. Better than Disneyland!
Here is our collection of sex dolls from WM
My Silicone Love Doll is proud to be an official authorized reseller of WMDoll in North America (USA & Canada), in Europe, in Asia and in the pacific zone (Australia & New Zealand).
Choose your options below to customize your doll before your purchase !