Real Asian Sex Dolls Collection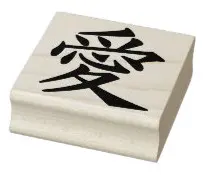 Ever wonder why so many sex dolls are real Asian sex dolls? There's just something about Asian women that drives men wild. Whether they're Japanese or Chinese, with long jet black hair or short schoolgirl haircuts, a real Japanese sex doll like Asian sex dolls are what dreams are made of. And here at MySiliconeLoveDoll, you may have noticed that we're in the business of making those dreams come true.
Perhaps it's their petite figures or those innocent smiles that make hot-blooded males the world over yearn for some Asian loving. Or maybe it's the desire to be with a Japanese sex doll that's both attractive and exotic. It could even be a realization of some fantasies from your teenage years. Whatever the reasons, there's no doubting the fact that our Asian sex dolls are the dolls that you guys love the most.
And despite what some people might think, Asian love dolls come in all shapes and sizes. An Asian fuck doll is generally small with flat chests and skinny figures like some of our real Chinese sex dolls or a little fuller figure with huge breasts like many of our Japanese sex dolls. Whatever figure it is that you're attracted to, we're sure we have the right Asian love doll for you. We do have dolls made of silicone or in TPE.
Choose your options below to customize your doll before your purchase !
Real Chinese sex dolls
Petite and usually with smaller breasts than their Japanese sisters, Chinese sex dolls are the perfect company for a man (or woman) who likes smaller Asian women, or small Asian sex dolls.
Chinese love dolls usually feature
soft white skin
that is paler than the complexion of South East Asian women. But as you are probably well aware (and as we mentioned earlier) we're in the business of making dreams come true and so for some of our Chinese sex dolls; it's possible to change a few details.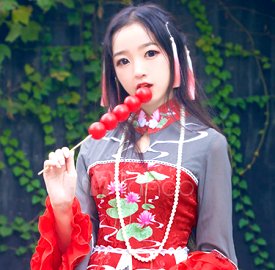 Perhaps you love the petiteness of Chinese women but like large breasts? Or maybe you love their snow-white skin but prefer flowing blond locks? The best thing about creating your own love doll is that you can choose your favourite elements of women of all races and bring them together for the ideal Chinese fuck doll. When it comes to
clothing
, for your Chinese love doll it has to be
the qipao for that truly authentic feeling
. However, we have to say that a young Chinese doll looks quite sexy in a tight dress or even office wear such as a blouse and short skirt.
Real Japanese Sex dolls
What is it about Japanese sex dolls that makes them truly one of a kind? When we think of Chinese love dolls, we usually think of a petite woman with jet black hair and that snow-white skin we just mentioned. But when we think of Japanese sex dolls, there are so many images that spring to mind.
Is it the buxom babe of Hentai or the school uniform wearing student? The slim Japanese girl with pale skin or the voluptuous woman with her huge breasts and luscious lips? Whatever you want, we have it. Lovers of Japanese
manga
will no doubt go crazy for
hentai sex dolls
and
anime sex dolls
that give them an opportunity to live out their wildest fantasies. While those who like a more traditional style will love having their own personal Geisha in the bedroom complete with a kimono or yukata. And while we're on the subject of Japanese fuck dolls, did you know that in Japan love dolls are called Dutch Wives? This nickname originated in the 17th century when Dutch sailors who traded with Japanese merchants had their own hand-sewn leather masturbation puppets. It doesn't sound too erotic, does it? Don't worry; we can guarantee that our Japanese fuck dolls are far more comfortable and a damn sight sexier than those leather puppets of old. Again as with our
Chinese sex dolls
, you can customize your Japanese love doll to have the particular features that you like. Red hair, blue eyes, flat chest or incredibly wide hips; whatever you desire, we'll try our best to make it happen.
Thai sex dolls
Strangely enough, while Thailand has a reputation for having some amazingly hot women, there's not much demand for Thai sex dolls in the industry. The same can be said for those from the Philippines, Indonesia, and Malaysia. Although these countries all have undoubtedly beautiful women, there are very few dolls of these nationalities available online.
But that doesn't mean you can't get one. Here at MySiliconeLoveDoll creating a Thai or Malaysian love doll is easy enough. By choosing a particular skin tone, head, and body shape, you can create your own perfect
Thai fuck dolls
that will have the exact body measurements and features to fulfil your South East Asian fantasies.
Are you ready for a real Asian sex doll experience?
Now that you know they are available, there's just one question left to ask; Are you ready?
An Asian love doll is the
ultimate sex toy
that will not only help satisfy your needs but will also let you add a little exotic spice into your love life. Imagine coming home to find your hot young Chinese love doll waiting for you on the bed. Or waking up in the morning to see the lovely round shape of your Japanese sex doll's hips under the bedcovers. Maybe you'd prefer to have your favourite manga character come to life in your living room or have your own Geisha offering you the most personal service imaginable. Sounds pretty amazing, doesn't it? While it seems like the stuff of dreams, this really can be your life. With the amazing advances we've seen in the love doll industry over the last few years, you can now have the
most realistic love dolls
of any race, shape, or
sex doll size
delivered right to your door. And by the way, we promise absolute discretion with every delivery. So if you want to keep your realistic
Asian sex doll a secret
, we'll help you in any way we can. Check out our extensive range of stunning Asian love dolls and if you have any questions at all, don't be shy, just drop us a line, and we'll happily answer any queries.