Jin Plump Sex Doll
162cm (5ft3in) H-Cup TPE sex Doll
From $1,790
From $1,790
Jin is more than a plump sex doll
Standing at 5ft3inches (162cm) and weighing 108Ibs (49 kg), Jin is the plump sex doll of your dreams. Described by many as chubby and irresistible, this amazing pleasure goddess is thick enough to transform your otherwise silent nights into wild and enthralling moments. Her cute face, thick black hair, enormous H-Cup breasts, fine ass, and strong thighs complement Jin's charming demeanor.
Jin resembles that cute lady in your neighborhood that you're madly attracted to but can't gather enough courage to tell her. She is versatile, laid back, and has an unending sexual appetite. Jin is not afraid to go for what she wants, and you know what? She wants you! Are you up for the challenge? This pleasure doll promises her new lover commitment and unmatched submissiveness. "I will do anything that pleases you," she starts.
Jin wants a man who will take advantage of her amazing body.
"I want a man who is unpredictable. In a good way of course!" Imagine coming home from work to meet this incredible woman waiting for you on the couch with nothing but a see-me-through drape on? Or better still, waking up to this spectacle? It can't get any better. Right?
Jin plump sex doll is made with secure realistic soft TPE material which not only enhances the sexual experience but also ensures long-term durability. The sex doll is fully articulated with a steel skeleton and movable joints. The skeleton promotes an upright posture while the movable joints enhance her flexibility. Quite a complete and functional sex doll. Don't you think?'
What are you waiting for? Get this amazing sex doll and thank me later!
---
Dimensions
Height: 5ft3 (162cm)
Weight: 108lbs (49kg)
Waist: 24.4in (62cm)
Hips: 42.9in (109cm)


Bust
Breast: H-Cup
Bust: 38.5in (98cm)
Under Bust: 27.5in (70cm)

Materials
Soft realistic TPE skin
Metallic Skeleton 100% articulated


Sexual Holes
Vaginal Sex: 6.2in (16cm)
Anal Sex: 5.5in (14cm)
Oral depth: 4.7in (12cm)

---
Share this :
Description
MySiliconeLoveDoll is happy to present you the brand JY Doll !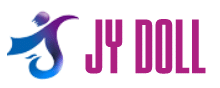 JY Doll company is located in Dongguan City, Guangdong Province of China, specialized in manufacturing full solid TPE dolls, adopt professional production process, make the doll's skin soft, smooth and delicate, full of elasticity. Besides, their TPE materials complied with National Health & Safety Standard which is harmless to human and is environmental friendly.
Skin ultra soft & realistic in TPE
Metalic skeleton entirely articulated
Can change or add extra Head among JY Doll head collection
Many costumize option : wig, skin color, nail color, shoulder, mouth...
Reviews