Sex doll ultimate guide 2023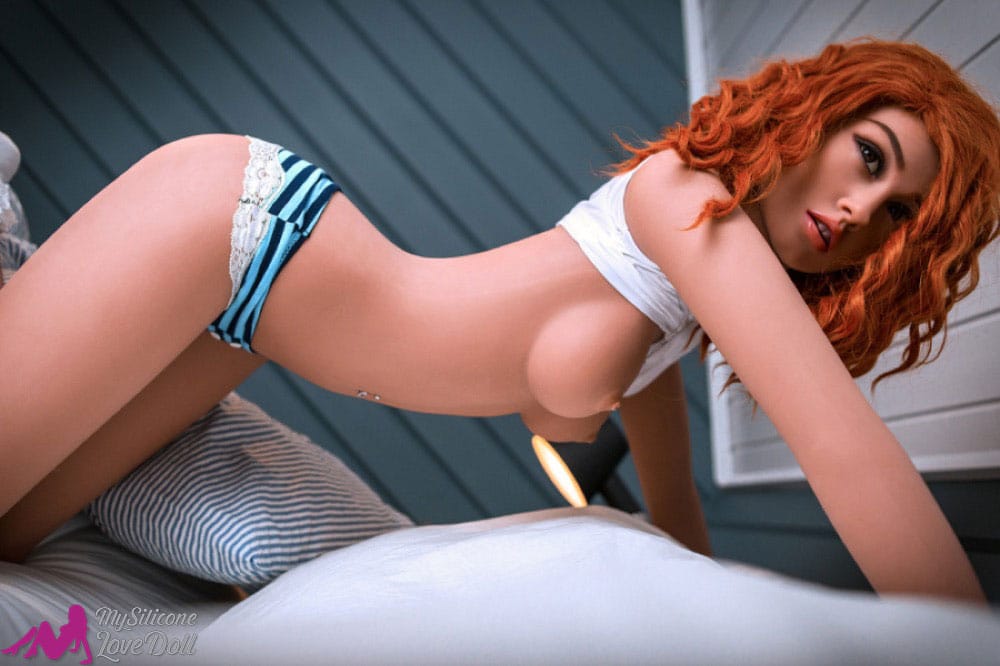 Here's everything you need to know about How To Use A Sex Doll! This is a full sex doll guide, the only one you need to enjoy.
Planning to buy a love doll or you've just received your new real doll and wonder how to tend to your new companion? Well, there are various details to know to keep your doll in good shape, for example how to assemble your new sex doll, how to take good care of your real doll, and different kinds of joy a love doll can bring to your relationship.
Buying a brand new real doll is a big investment. If you have already purchased your sex doll congratulations on making this great choice! Having a sex doll is equivalent to having a companion ready at any time. It will give you more control and satisfaction in your sexual life and more excitement and freshness in your relationship.
In addition to the wonderful body, the style, and the favorite outfit you've selected. All a real love doll wants is to have fun. They are not materialized. They're fancy-free about the money you have or what kind of car you drive, nor what job you do. They also really don't care about your marital status but will attend to any desires you have, as long as you take care of them. A love doll will bring you great sidekick and lots of pleasure!
If you have not purchased our sex doll yet, this article will help you learn more about how to choose a perfect real love doll that suits you. It is a caring companion that brings joy to your life.
This article will help you maximize your investment and ensure that you take care of your love doll the way you can. You can also visit our "how to select the right love doll for you" section to learn more about all the different dolls available. Alright, let's get started!
Unboxing & Assembling Your Sex Doll
Congratulations, you finally got your sex doll! A couple of weeks ago, you carefully selected the doll of your dreams, you've waited for her to be designed the way you wanted, you've tracked her shipping, and today she's finally arrived! Now that she's by your side, you'll want to take care of her skin, her figure, her hair and so that she pleases you for a long time.
The moment the delivery guy got your box in front of your door, it was hard to hide your excitement. You stood on the porch and took the box with both of your hands. Not sure whether the package was too heavy or your excitement inside, the moment you signed it was like signing the best deal. You didn't even notice the delivery guy, the box in your hand has made your heartbeat go faster. Calm down cowboy, we know how exciting this moment is for you and that you're ready to jump in the rodeo. However, we think you should read those very important steps before beginning to use your new adult toy and enhance your sexual life. Let's start to unpack and carefully assemble your sex doll!
Parcel gross size for a sex doll of 160 cm:
Length: 170 cm
Height: 30 cm
Width: 40 cm
Gross weight: 30 kg
Gently carry the package to a room and place it on the floor with lots of space
The first thing you surprisingly notice is the heavyweight of the package. It usually weighs about 80 pounds when you receive it. The weight of the sex doll except the package will be between 50 pounds to 70 pounds! If you live on the floor above 4th without an elevator, or if you are elderly, or if you have difficulty moving, we recommend tipping the delivery guy or ask your close family and friends to help you. You don't want to have any bump or damage happen to your sex doll! Carefully carry her into the room and find a place with enough space to put her on the flooring. You need to make sure you and your love doll have enough room for her to lay down on the floor next to the box.
Carefully cut the tape with a tool and open the box
Use a knife or other tool to open the box carefully from the edge. Be careful not to let your sharp blade go too deep. You just want to cut this piece of tape. You don't want to scratch the skin of your dream girl. After carefully scratching the tape, open the box, and voila, there she is!
Clean your hands with soap
Go wash your hands! Your dream girl is so pure and quiet laying in front of you. You don't want to leave stains and marks on her clean and smooth skin. Wash your hands well with water and soap, then let's move on to the next step.
Take out the head and place it well
Let's deal with the head first. You will see a packing foam wrapped in about the size of a football. This is the head of your real doll. Take it out carefully. You can use the bag of the head to put it underneath when you take the head out of the box and place it on the floor. You can also use this bag to protect the head in the future when not in use.
Take out accessories
We can provide a lot of accessories like the clothes of your sex doll, suspension kit, gloves, irrigator, and sometimes tools for cleaning and so on. After taking all of these out and placing them aside, all that remains in the box is the sexy body of your new sex doll with a blanket where she rests.
Unwrap the foam from the body
In order to make sure that your sex doll is intact during shipping, a layer of foam is wrapped around the sex doll's body. Now you need to carefully remove these foams. PLEASE CHECK the instruction video we provided below to help you perfectly unwrap the body of your sex doll:
Take her out with the blanket
Take the sex doll out of this coffin-like box. Gently place your arms under her body, and carefully lift her out and put her on the floor with the blanket for her to rest on.
Attach the head and body together and put on the wig
Congratulations! You have complete the unboxing and assembly of your sex doll!
Sex doll in use
Most of our customer's purchase sex dolls to get a real but also more exciting and satisfying sex life along with great companionship even more purposes you can imagine. Our sex doll is designed for this. They're so pretty, some love to use them as models for photoshoots. There are proper guidelines for you to have a perfect sex life. If you are here for this part and willing to stick to the practice guidance provided by us, then we highly believe that you will have a great experience.
Don't forget that your sex doll crosses thousands of miles just to come to you!
Depth of sexual orifices:
Vagina : 7.4 inches – 19 cm
Anal : 6.7 inches – 17cm
Oral depth: 5.2 inches – 13 cm
Vagina sex with your love doll
Most customers buy our love dolls to enjoy having sex with them. This makes a lot of sense since each and every female love doll on our website comes with a functional vagina. The majority of the dolls that you can find on our website offer two options of the vagina. The first option is a built-in vagina, which is comparable to our removable option. The removable vagina is similar to a pocket pussy or a fleshlight. Different dolls offer different sizes of the vagina. Make sure to look up the sexual holes section on our website that includes the depth of each doll's vaginal opening. We suggest you select a doll that can accommodate your size.
The sex is exactly like having it with a real-life human. All our dolls are made of silicone or TPE, two materials that feel very realistic to touch and feel. The vaginas are naturalistically designed for pleasure and it works exactly as you imagine. Picture your favorite position, penetrate the doll and keep going as you would normally do. The amusement-oriented design is to provides pressure and friction that feels surprisingly amazing.
We often get questioned, if it's okay for men to finish inside of their dolls. The answer is yes. Our real dolls are designed for action and this is a very common practice. Depending on your sexual practices, some people will prefer the built-in vagina and others the removable one. We will discuss the details on how to take care of your doll a little later for you to make the right vagina choice and to know more about how to keep your doll clean.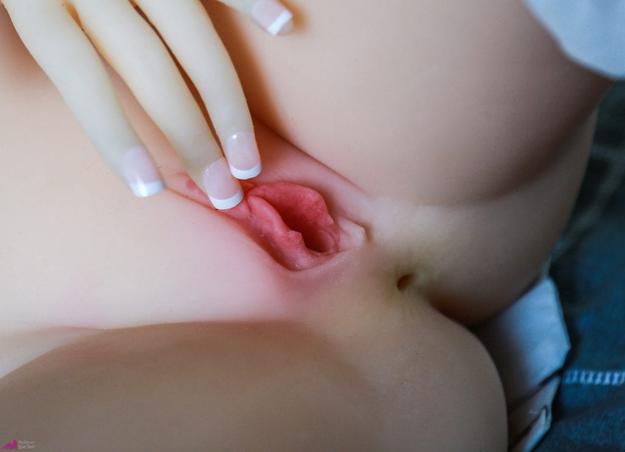 Anal sex with your love doll
Many people daydream of having that special sensation and trying anal sex with their partner. Realistic sex dolls are ready to be kinky and get wild in all three holes. This is natural, healthy, and very enjoyable for many people. Our doll manufacturers have designed their sex dolls so that you get a very realistic, super tight, vigorous experience that is guaranteed to blow your mind. Since it's different for many people to find a willing partner ready to be on the receiving end, we offer male and female dolls functional and ready to go all the way to please you.
Oral Sex and blowjobs with sex doll in use
All of our real dolls have open mouths. Get as many blowjobs as you want!
Lubricants and your sex doll
A lot of our customers ask if they can use lubricant on their sex dolls to have a more pleasurable experience. The answer is yes but always use a Water-Based Lubricant. This is very important. Oil-based or silicone-based lubricants can damage your doll and cause staining. The most common brands offering water-based lubricants are K-Y Jelly and Astroglide.
Again, it's very important to only use water-based lubricants on your love doll. To avoid making things messy and sticky, simply make sure to apply lubricant with moderation in areas you intend to penetrate. If you have already applied lubricant and feel it needs more lubrication, try adding a little bit of warm water to reactivate the lubricant. It should do the trick and you'll be able to continue your experience without always adding more and more lubricant.
Some people prefer a cleaner and dryer approach to enhance the warm experience with their dolls. For a similar purpose, we recommend baby powder to complement the smoothness of the skin feeling on your love doll.
About condoms
Even though it's useless, feel free to use a condom when having anal or vaginal sex with your love doll. It won't harm your doll at all.
How should you store your real love doll?
The most important thing to know before storing your love doll is to keep the doll in a straight-up natural position, arms along the body, and legs straight. This will reduce the tension on the elbows, hips, and knees joints to keep your doll moving comfortably for a long time. Having your doll in a contortionist position for days may damage or reduce the longevity and smoothness of the moving parts.
That being mention, if you are comfortable with your doll hanging out with you all the time, well go for it, that's why you bought a real doll. Still, some people don't have such luxury and want to be a bit more discreet. Luckily, all our dolls at MySiliconeLoveDoll come with a free suspension kit hook. The suspension kit is for storage. Do not try to use your doll while hanging. As a result, this may damage your doll. Also, make sure your closet is well-built and strong and can withstand the weight of your TPE doll. Storing your doll in a straight-up position and using the hook will ensure that its precious body characteristics will not flatten or scratch, and you can continue to use it for many years.
Last but not least, both silicone sex dolls and TPE sex dolls materials are sensitive to extreme hot or cold conditions. This is something to think about before storing your doll for an extended period of time. Keeping your doll in a reasonable range of temperature will avoid the risk of cracking or warping the skin. Hot summer months are the riskiest if left without ventilation or air conditioning.
Dressing up your sex doll
There are millions of outfits that can suit your doll. You can be very creative buying swimsuits, sex doll lingerie, summer dress, and even cosplay outfits. While some of our customers do not bother dressing up their dolls, many ask for special outfits to role-play and stimulate their imagination.
One thing to remember, our dolls are very petite. For numbered sizes in the United States, we suggest you try a size 0 or size 1. To be more accurate, on our website we include each doll's measurements. Those measurements will help you figure out the best outfit for your doll. Since we sell our dolls without any outfit, you can always select one in the optional outfit on our website. Keep in mind that our outfits are for petite dolls and will not fit a BBW sex doll.
Some clients who enjoy dressing up their dolls also asked about the best accessories they can use. A nice necklace or bracelet can increase the sex appeal, we recommend being careful with some heavy accessories or some cheaply painted jewelry that could stain or cut open your doll. We suggest not to store your doll with accessories for the same reasons and avoid any damages that can be caused inadvertently.
Love doll's hairstyle
Each and every doll we sell comes with a wig of your choice. You can also order additional hairstyles to switch from a blond to a long hair brunette if you have a taste for both! Our wigs are very easy to take care of. You can shampoo them like regular hair and try different hairstyles like a ponytail or add clips, bows, and headbands to get an entirely new look.
Perfumes
As interesting and exciting as the smell of perfume can do to trigger memories and excitement, we do not recommend applying perfume directly to your doll. You can spray cologne on your doll's outfit without any problem, but most perfumes are alcohol-based and it can cause unintentional damages on silicon or TPE. The scent could penetrate into the doll's material and then turn. Therefore we do not recommend perfumes on the doll itself, but to spray it on the sexy outfit your doll is wearing to enjoy the smell and to avoid any problem.
Women and Sex Dolls
Just like men, women also enjoy sex dolls. Sometimes you need more than your imagination to stimulate your libido and get excited. Many would act out their sexual fantasies and pleasure themselves with a hot male doll, that they can squeeze and ride more naturally. The cowgirl and reverse cowgirl positions are the easiest and most preferred by customers. In addition, our male dolls have removable sex organs to accommodate other positions and sensations. Male dolls can also be used by males who prefer to bottom.
Various sex acts
Now, you probably know much more about sex dolls and wonder how far you can go with them. Well, there are 3 available holes on our female dolls and their hands can also be positioned to give hand jobs. Dolls are to be treated like people. You can feel free to hug your doll, share your doll with a partner and enjoy the realistic look and feel they provide. If you're creative you can act out most of your fantasies.
Yes, you can also play very hard and have extreme behaviors with your sex doll, but normal sexual play is recommended. If in doubt, go slow and check if any risk or damage signs before you get going.
Cleaning your doll
To keep your doll clean is the most important part to have it last a long time. Some people want to keep the cleaning to a minimum and prefer using a condom. This is a great option, but it only takes a few minutes to clean your doll with the right tools.
We suggest buying and using a vaginal irrigator to keep your doll clean and germ-free. They're inexpensive and available on many websites like Amazon. The vaginal irrigator is very easy to use. You simply fill it up and insert it in the holes you want to clean. You can mix it up with mild soap to clean it more thoroughly. Then leave it until it dries. If you've selected the removable vagina it's even more simple. Simply remove the vagina, rinse it in the sink and let it dry before reinserting it.
We also recommend wiping down your doll after each use to make sure it is completely dried before storage. Remove any tight clothing or accessories that could damage or stain the skin of your doll. Many clients enjoy pampering their doll with baby powder to keep the skin smooth and protected. If you choose to powder your doll, you can choose a classic baby powder or any cornstarch-based powder. It is essential to wait for your doll to be completely dry before applying the powder.
Sex Doll Repair
MySiliconeLoveDoll has been selling dolls for almost 10 years and we know that our dolls are made to last for quite a long time. Our dolls have a proven long-lasting skeleton and
they're made from quality materials. We have already given you many tips in this article for you to prevent any damages but if anything happens, we offer a repair kit to fix small cuts and similar damages. If you ever break your doll, do not hesitate to contact our customer support to know the best solution for your repair. Even if it's bad news, we'll be happy to hear from you!
Customizing your Doll
All of our dolls are made to order. This means that when you're on our website and select the skin color, the eyes color, and all the other options, you're actually creating the doll with us. You're not buying a doll sitting on a shelf somewhere, but you're creating with your own imagination what you're really looking for from the hairstyle down to the toenail color. If you need help deciding which option is best for you, again do not hesitate to contact our customer support.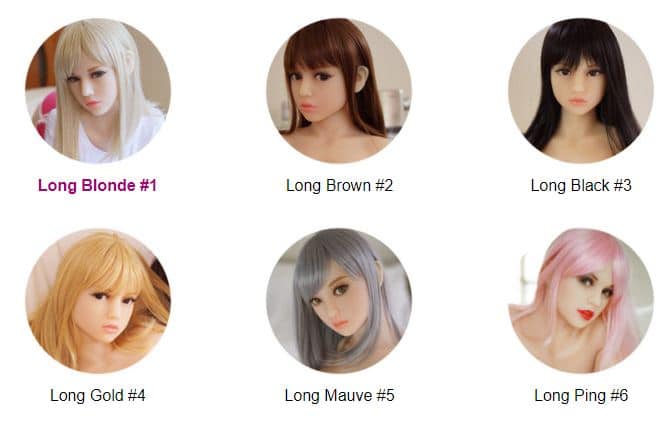 Available options :
Wig (color and style)
Eye color
Skin color
Breast size
Manicure
Color of the toenails
Vagina (built-in or removable)
Pubic hair
Size and color of the aureola (areola)
In Conclusion
Real sex dolls are fun, very exciting, and easy to care for. Yes, it can seem like an expensive investment, but they're designed and built to last for a really long time. Selecting a doll that really stimulates you will make you go to another world to feel thrilled and animated in your sex life. Remember, real love dolls will always be ready to have a good time with you. If you follow this guide and care for your love doll as much as we suggested you'll have a formidable partner to enjoy life with you year after year.