JY Doll Sex Dolls Manufacturer
JY Doll : Made In China Realistic Sex Dolls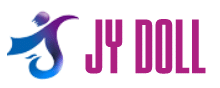 JY DOLL is Chinese sex doll manufacturer and their factory is located in Dongguan City, Guangdong Province of China. They are actually one of the oldest sex dolls manufacturer. They specialized in manufacturing full solid TPE dolls since 2008. It is important to understand that nowadays "Made In China" does not mean bad quality. And actually you won't find have bad quality dolls on our website. We don't sell a love doll unless we have visited the workshop of its manufacturer and unless it meet our quality criteria.
Thanks to the experience they have acquired during those years, they are able to offer a good ratio between price and quality. They offer a lot of customizable options like wig, eyes, skin tone toenails color and manicure. All their dolls are ready for vaginal, anal and oral sex. They can stand on their own and their torso can be heated (if you select the option). They have also the "moaning" option, they can moan during intercourse if you turn on the button. When you buy a made in china sex doll from us, you don't need to worry about import tax or custom duties, as we pay for it !
We visit their factory every year for check the quality of production and the reliability of the factory.
JY Doll is very prolific sex doll maker. They offer large wide of different body dimension and beautiful faces. They made more than a hundred. We have gather her the "best of". Enjoy !
You  can find below all sex dolls made by JY Doll.
Choose your options below to customize your doll before your purchase !