Teagan 160cm Real Sex Doll
160cm (5ft3in) G-Cup TPE Blonde Real Sex Doll
From $1,350
From $1,350
Teagan, an captivating blonde real sex doll
With her blue eyes, her soft body and sensual curves, Teagan is a captivating blonde real sex doll. With her piercing eyes, it is easy to imagine her hugging you with  her muscular thighs as she cries for more. In a muffled voice, she demands pleasure…
And yet it was not all that simple, Teagan did struggle in her childhood from an unpleasant teenage physique. And though she has grown out of an imbalanced body, her heart still craves for kind word of appreciation for her physique. That insecurity is even more captivating that she is an truly an amazing sight in every standards.
Teagan did indeed transform over time from an awkward duckling into the most noble swan. In a unassuming way, she can't help but draw every man to her.  And with a humbled heart, grown out years of being bullied, she is the kindest kind of girl. And despite her gorgeous appearance, she is the most approachable girl you may even meet. Always attentive to everyone she is also the kind hearted and supportive friend you may meet.
Formerly very timid and reserved, the Teagan blonde real sex doll has also opened up to the hedonistic pleasures of the flesh. And she does indulge herself in the wonders of the act of love making. Go and play the music of love with this wonderful TPE sexdoll!
Like all dolls at MSLD, Teagan is fully customisable to suit your unique personal preferences.
---
Dimensions
Height: 5ft3 (160cm)
Weight: 79lbs (36kg)
Waist: 23in (60cm)
Hips: 35in (90cm)


Bust
Breast: G-Cup
Bust: 35in (90cm)
Under Bust: ..in (..cm)

Materials
Soft realistic TPE skin
Metallic Skeleton 100% articulated


Sexual Holes
Vaginal Sex: 6.7in (17cm)
Anal Sex: 6.2in (16cm)
Oral depth: 5.5in (14cm)

---
Description
Genuine 6YE love Doll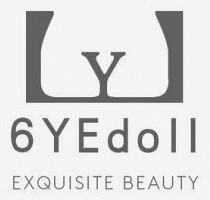 This is a TPE sex doll from 6YE High-end TPE Life-like Sex Doll Brand.

What Makes 6Ye Premium Dolls So Great?
A patented skeleton that can move flexibly, especially like human circular motion, premium TPE formula only, Durability of product, highly realistic and detailed body parts and innovative Head Connector.




Key Features
Ready for vaginal, anal and oral sex
Soft realistic TPE skin
Steel frame fully articulated
Can hold pose
You can customize your doll easily
Head easily switchable
Wig easily switchable
Eyes easily switchable

Extra head, wig and eyes can be bought separately
Vagina & Anal photos
Reviews