Sweden Sex Doll Naima
168cm (5ft6in) I-Cup TPE Swedish Love Doll
From $1,590
From $1,590
Naime from Stockholm is the most beautiful Swedish sex doll
Made with high-quality TPE material, Naima resembles a modern-day woman that nobody wouldn't want to have in their bed. She is the ideal sex doll that will meet your sexual needs. She's living in Stockholm and she's one of most liked Swedish sex doll.
Naima works as an assistant in one of the best law firms in the city. She says that her job is quite demanding considering that she has to work late most of the times. According to her, the job has been the cause of her boring sex life, especially with her recent break-up. "My boyfriend could not understand why I was so busy at work. She even thought I was cheating on her," she says while struggling not to shed a tear. I can't help but think of how disheartening that was.
Naima desperately needs a man in her life
This Swedish sex doll says that her boss has tried to lure her into bed several times, but she has proven to be a hard nut. "I'm not looking to fuck someone at my workplace. It never ends well." With her strict discipline at work on one hand and nasty break-up, on the other hand, it's evident that Naima desperately needs a man in her life.
Naima wants a man that will help her forget her ex-boyfriend. You know how to do that? Give her the dick like she has never been given before. That was an easy one, wasn't it? She wants a man who can make her leave her job. "I'm looking to quit my job, but I don't have a compelling factor yet."
Take her to your house and unleash the 'beast' on her.
Unwrap her cobra-inspired attire slowly as you set the mood for sex. Don't be afraid to penetrate her ass as she has already admitted that she loves anal penetration. Naima has also expressed her desire to try out interracial sex. "I've never tried it before. I'm very eager to do it though."
Now that your eyes have interlocked and she's giving you the 'fuck me' eyes, go ahead and start caressing her soft and perky I-Cup breasts as you teasingly bite her nipples. Go a notch higher and finger her vagina as you hand her the dick.
She will suck your dick passionately as she plays with the balls. Once you've gotten her all wet and ready, slide into the vagina with your hard dick and let her scream for help. Thump her back and forth as she pleads with you not to stop.
Fuck her well and give her another reason why she should leave her job and come live with you. This Sweden sex doll could suck a dick for a job. How about that? A blowjob has a job at the end, right?
This fuck doll can pleasure you with all three of her orifices which are specially designed to enhance the grip during sex and thus heighten the pleasure. Naima is also fully articulated with a steel skeleton as well as a series of movable joints. The skeleton helps her maintain an upright posture while the joints enhance her flexibility. You can switch sex positions comfortably with her.
So, what are you waiting for? Take this Swedish fuck doll home with you and fuck her hard.
She's yearning for your hard dick.
Description
Lovely TPE doll, very beautifull doll with realistic looking, customize your love doll with your favorite combination of hair skin color and eyes... Enjoy a fantasy erotic experience with our real dolls.
Key Features
Sexual oral, vaginal & anal holes
Soft realistic TPE skin & Metallic Skeleton 100% articulated*
Free discreet shipping + Ok for special delivery instructions, see shipping page
Heating and Moaning Functions
When it comes to love dolls, there's no doubt that silicone is by far and away the most life-like material that gives an incredibly realistic feeling.
But there's one thing missing:
Body heat
.
Wouldn't it be amazing if you could feel your doll getting hotter in the throes of passion ?
Well, thanks to our new internal heating mechanism, that's precisely the feeling you'll get.
Our new range of dolls allow you to control their body temperature so you can feel their temperature rising as things heat up in the bedroom.
Producing heat from their heads and breasts, these dolls give you the feeling of warmth that can only be compared to that of a lover.
We've also added a sound feature so you can hear your doll moan with pleasure as she lets you know that you're doing everything just right.
This incredible feature is controlled remotely so you can choose a quiet session of lovemaking or enjoy listening to her ecstatic moaning as you have your way with her.
We love all of our dolls here at MySiliconeLoveDoll, but we are blown away by these girls who blur the lines of reality bringing you the most realistic sexual experience you can imagine.
Main Features
Dimension & Weight
Height: 5ft5 (168cm)
Weight: 114lbs (52kg)
Breast: I-Cup
Bust: 36.6in (93cm)
Waist: 22in (56cm)
Hips: 35in (89cm)
Sexual Holes
Vaginal Sex: 6.7in (17cm)
Anal Sex: 6.2in (16cm)
Oral depth: 5.5in (14cm)
Materials
Soft realistic TPE skin
Metallic Skeleton 100% articulated
Vagina & Anal photos
Shaved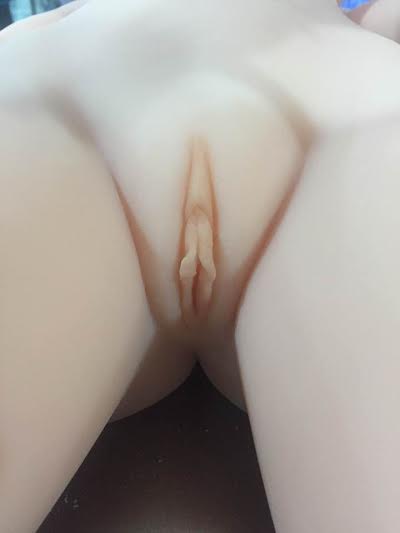 With pubic hair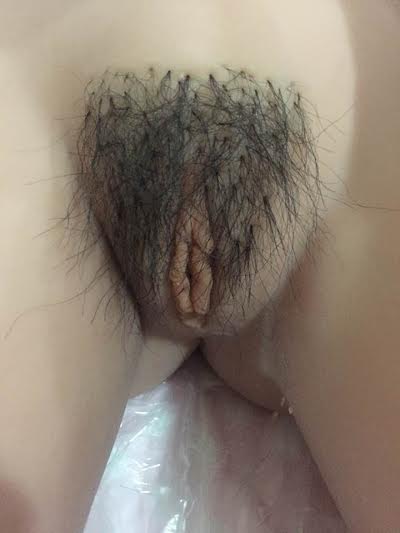 Anal hole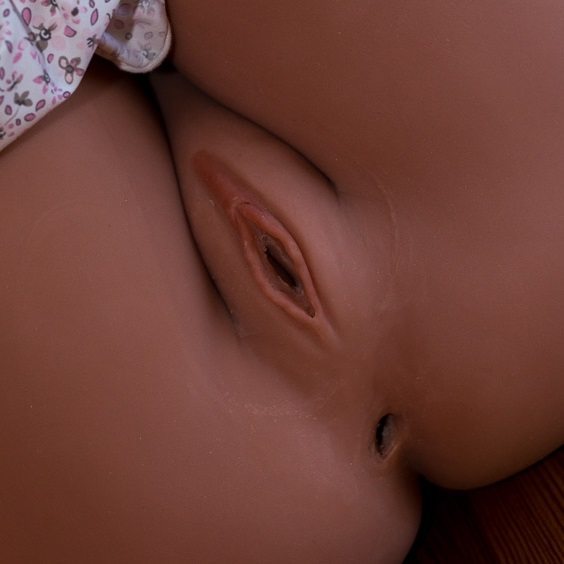 Vagina cut
You can notice that orifices are specially designed to tight the penis to give you the best sensation.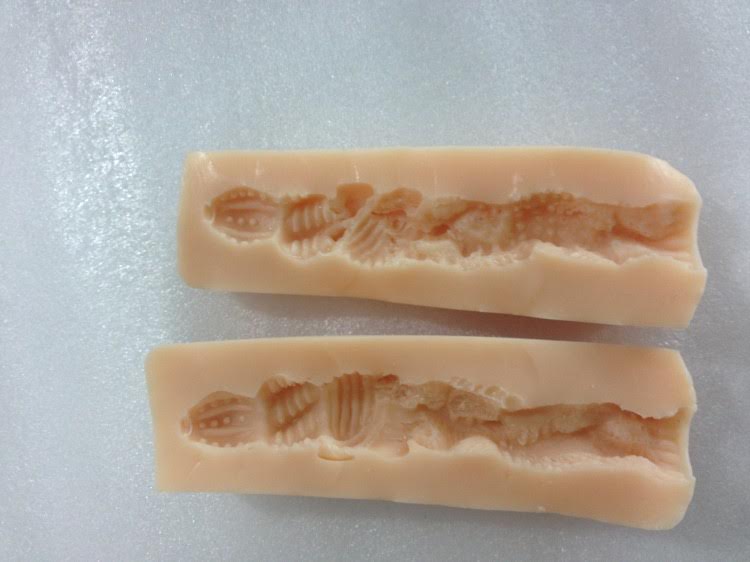 FAQ
Order and Options
Do all dolls have both heating and sound options?
Most of our dolls offer both heating and sound options. You can choose a doll with both functions or simply choose one or the other.
Which areas will heat up?
All areas will heat up with the exception of the head, neck, breasts, hands, and feet.
Can I order a doll with both heating and oral functions?
Some Brands offer both heating and moaning options, some only heating, some only moaning, you can easily check the availability of these add-on in the options form of each dolls.
Are standing options available for all dolls?
Standing options are available for all dolls that are within the 140cm to 170cm range.
Are the heads interchangeable?
Dolls' heads without heat and sound features are interchangeable with each other. However, those that have either of these features are not. Interchanging these heads will result in the loss of sound and heating.
What's the difference between the built-in and removable vaginas?
Both have the same feeling and appearance although built-in vaginas are more robust and should last longer. Removable vaginas, however, are easier to clean.
What are the free options?
Skin color, wigs, eye color, and nails are free options that we provide. Further options such as additional wigs, eyes, or inserts, standing and hanging options, and articulated fingers are paid extras.
What else do I get with my doll?
Select accessories are provided with each doll. These may include a sleeping bag, wig, vagina warmer, vibrating egg, comb, gloves, syringe, and underwear.
Can I buy extra items separately?
Yes, you can purchase many items such as wigs, heads, removable vaginas, eyes, and outfits at any time you wish.
Delivery
How long will it take to get my doll?
It takes us about
7-15 days to produce
your doll and then a further
5-7 days to ship
by FedEx, TNT, or DHL.
Does the price include shipping costs?
Yes, we offer free shipping to any country in the world that allows the import of sex dolls.
Payment
What payments do you accept?
We accept payments through PayPal or by credit card. We also accept bank wire transfers.
Will my bank statement/credit card bill show that I purchased a doll ?
No. We understand that discretion is important to our customers, so there will be nothing on your bill/statement that reveals the nature of your purchase.
Others
Do you have videos of your dolls?
Yes, all our videos are on our
YouTube channel
.
Daily Care
Clothing
Always use the included clothing test adhesive to ensure that any clothing you purchase for your doll is suitable. Test your doll's new clothing by placing the test adhesive on the fabric for at least one hour. If the adhesive is stained when removed, the fabric is not suitable, and you should not use the clothes.

Silicone has a slightly sticky surface so you should lightly dust your doll with talcum powder before putting on any clothing.

You can also use an electrostatic spray to limit the chances of static electricity between the clothing and your doll's skin.

Remove your doll's head before putting clothes on its upper body.

Take care not to bend or raise your doll's arms beyond their limitations (similar to that of a person) as this may cause fractures in the silicone.

Make sure that none of your doll's clothing has sharp edges that touch the skin as this may also damage the silicone.

If you are having difficulty with tight clothing such as jeans or stockings, try another light dusting of talcum powder. However, it's advisable to avoid extremely tight clothing as the pressure on your doll's body, and limbs can cause the silicone to become misshapen.

Always use the right size clothing. Squeezing your doll into clothes that are too small can cause permanent damage.

Maintenance
Silicone will produce oils, and at times these may be visible on your doll's skin. This is perfectly natural and all you need to do is gently wipe it off with a towel.

If your doll's skin becomes stained, you can gently clean the affected area with soapy water. Never use any corrosive cleaning agents. After drying, lightly dust your doll's skin with talcum powder.

Generally speaking, you can use the same products on your doll as you do on yourself and your clothes. Soap, shower gel, and a mild laundry detergent are ideal.


Positions
You can place your doll into a wide variety of positions but when not in use it is best to restore her to the original factory position. If left in another position for a prolonged period, wrinkles may appear, particularly at the joints. Should this occur, put your doll in the suggested storage position to allow the wrinkles to reduce naturally.


Make-up
Our factory uses silicone paint for your doll's makeup and although it is made to last, do not wipe or rub it aggressively. Take particular care when cleaning the face, eyebrows, and eyelashes as these areas are difficult to repair when damaged.

You can use cosmetic products such as lipstick and blush on your doll but avoid those that are too thick or greasy as they will be difficult to remove.

When removing your doll's makeup, please do so gently using a mild makeup remover.
Reviews