Sale!
Wendy 140cm WM Sex Doll
4ft7in (140cm) D-Cup Blonde TPE Sex Doll
From 1650
From 1650
Wendy, the Bubbly Realistic Sex Doll
Gorgeously blond, Wendy is a joyful and playful. This cute sex doll is bright and optimistic by choice. Always looking at the bright side. She loves the outdoor, bright colours and fun. She is not naively positive though.
Having been brought up in a poor family, she understands the world and knows the hardships everyone may endure in one's life. But she chooses to seek the best in everyone and good in every situation. From experience, she understand that the way we look at life determines our perception of happiness.
Put it that way, it may appear so obvious, but the practice of an intently positive outlook requires a strong will. Her love for her family and her gratitude of all that have crossed her path is the source of her strength. Animated by a good heart, she appreciates even the tiniest act of kindness and never takes anything for granted.
Petite in her 4ft 7in frame, this petite sex doll has a space for everyone in her world. Every encounter with her is a breath of fresh air. if you meet her with a little melancholy, you leave her with a new outlook in life.
A real kind hearted love doll
That same heart is visible when you will make love with Wendy, a realistic sex doll at the end of the day. She is generous, kind hearted. At the same time, she also receptive to the mystery of the soul and love the silence and intimacy of touch.
Like all women, and silicone sex dolls at MSLD, every single doll when you allow yourself to look at them has their own very individual personalities.
Let her put her mouth where it belongs
Your secretary is waiting. The office is closed and it's just her…and your lustful side. She's wearing that sexy white lingerie she knows you like…and the jewelry you gave her. At 4 feet 7 inches (140cm) her petite body is just right. Let her put her mouth where it belongs…where you've wanted it all day.
Sexy waistline
She has a sexy waistline and her bust makes you stare longer than expected. She comes in sexy white lingerie. Her glowing blond hair calls for you to wrap your hands in them. Allow her lifelike body to satisfy your every desire. With long silky legs and a hot waist…she is made to please. Why not be that lucky guy?
From behind? She can take it
Fancy taking her from behind? She can take it. It's been on her mind ever since you came into the office. How about giving her the delight of coming in again? Put yourself inside her as you stare into her sexy eyes. Squeeze her breasts and please yourself again and again…and again.
---
Dimensions
Height: 4ft7 (140cm)
Weight: 50.7lbs (23kg)
Waist: 20in (51cm)
Hips: 29.1in (74cm)


Bust
Breast: D-Cup
Bust: 28.5in (72cm)
Under Bust: ..in (..cm)

Materials
Soft realistic TPE skin
Metallic Skeleton 100% articulated


Sexual Holes
Vaginal Sex: 6.7in (17cm)
Anal Sex: 6.7in (17cm)
Oral depth: 5.1in (13cm)

---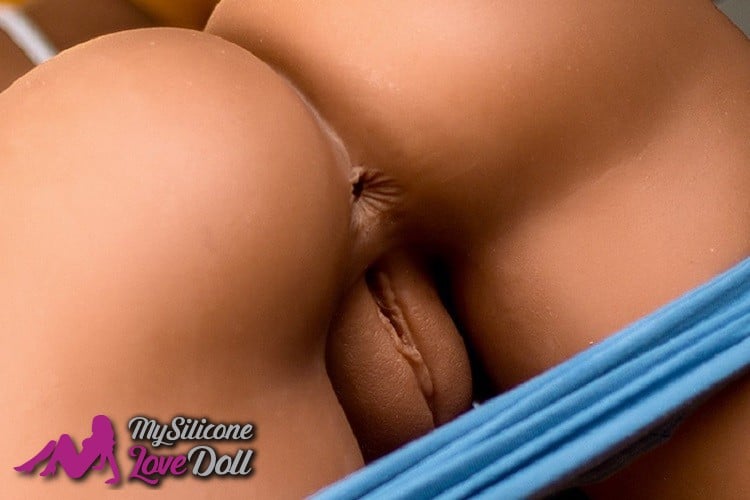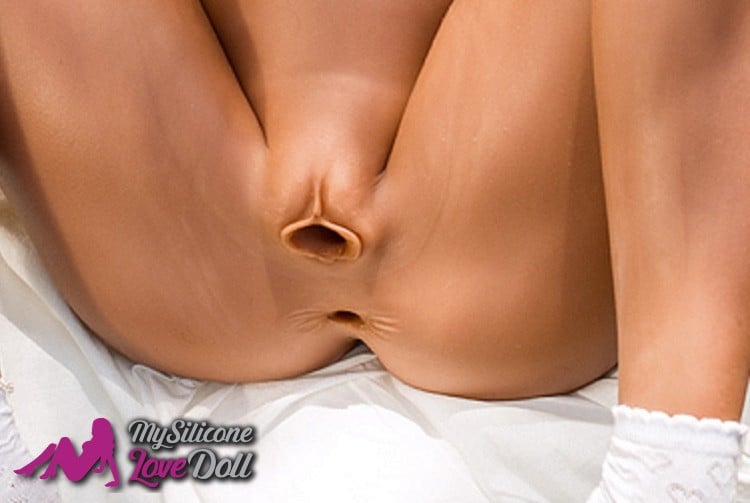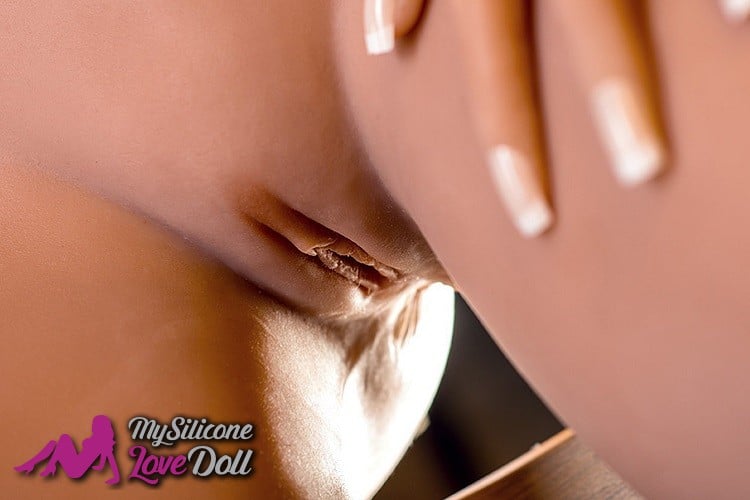 Share this :
Description
Key Features
This is a classic TPE love doll from the famous brand WM DOLL with skin soft as silk
Ready for vaginal, anal and oral sex
Soft realistic TPE skin
Steel frame fully articulated
Can hold pose
You can customize her easily
Head easily switchable
Wig easily switchable
Eyes easily switchable

Extra head, wig and eyes can be bought separately
Vagina & Anal photos
Reviews