Life Like Sex Doll Aoi
161cm (5ft3in) C-Cup
From $1,690
From $1,690
The Japanese Life Like Sex Doll,  Aoi
if you like Asian women, this doll is one gorgeous Japanese life like sex doll. With perfect boobs and waist sizes, she is the dream partner in your wildest sexual fantasies. With her silk smooth TPE skin, this realistic sex doll is a delight to the touch and in fact to every single senses.
Like all love dolls at MSLD, Saori is also fully customisable to suit your unique personal preferences.
Share this :
Description
Key Features
5ft 3in (161cm) tall, 72lbs (33kg)
Lifelike Sexual oral, vaginal & anal holes
Soft realistic TPE skin & Metallic Skeleton 100% articulated
Free discreet shipping, learn more
Discover Saori, our life like sex doll. Saori is a very open-minded doll, who let you introduce whatever you want in her mouth, vagina and ass! She has all 3 holes, and each of them is 3d printed in TPE. The inside shape of sexual cavity is very similar to real women anatomy: same tightness, softness and dimensions.
At 5ft 4in (161cm) tall, Saori is a Life Like Sex Doll. She weights 77lbs (33kg), which is not too far from some women. Actually, she is our biggest lovedoll. Below her skin is a metal frame that make it possible to put her in all positions*
If you want to make sure to have a doll exactly like you want, you can take advantage of the many options we offer, including a free sexy outfit that you choose on this page.
*She cannot stay in the standup position though.
Details
Vaginal sex
Anal sex
Oral sex
Specifications
Height: 5ft 4in (161cm)
Weight:72lbs (33 kg)
Shoulder:13in (34 cm)
Bust:32in (82 cm)
Under Bust:24in (62 cm)
Waist:22in (55 cm)
Hips:33in (83 cm)
Arm:20in (50 cm)
Waist to Knee:15 in (37 cm)
Knee to Floor:19in (47 cm)
Feet:8in (20 cm)
Oral:5in (13 cm)
Vagina:7in (17 cm)
Anal:6in (15 cm)
Vagina photos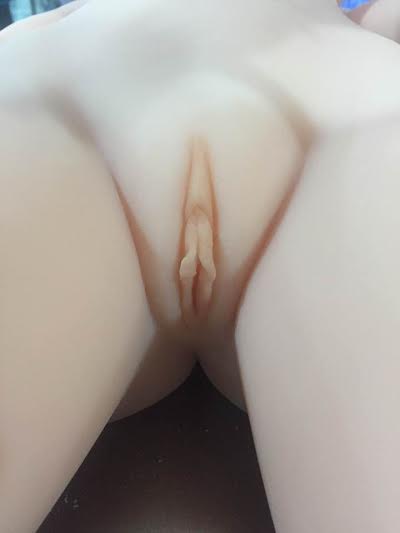 Reviews