Japanese adult doll Yumiko
140cm (4ft7) G-Cup TPE Japanese sex Doll
From $1,190
From $1,190
Japanese adult doll Yumiko, the green real doll
Yumiko is a green real doll… Green? Here's the story. Japanese adult doll Yumiko works daily and tirelessly at the office office overseeing the magnificent Sydney Bay Area with Harbour bridge of the left, it is view worth millions of dollars. But it is only where Yumiko works and she takes pride in it.
While next door, people works in Finance, Japanese adult doll Yumiko dreams of a better world and she fights for species that are under threat.
Further in the North East of Australia lies one the most amazing natural ecosystems in the world, the great Barrier reef and it's under threat because of global warming and so are the many species who lives there.
This love doll moved from Japan to Sydney
She moved when she was still a kid and already she realised how lucky she was down under in one of the most country in the world with its unspoiled nature. But she also knew from the experience she had in Japan, that nothing should be taken as granted. So she fights… for all of us.
Animated by a great love for this planet, she is just her, a girl devoted to a mission without concessions. And that is how she is in life and in relationships in particular. She is the kind of love doll who looks for a kind soul to grow and share her life with.
A doll that loves to walk in the nude
And does she have much to offer. Under it is easy to discern her heavenly voluptuous curves with a plain G-Cup bust. She loves Nature and it seems that Nature loves her back because she is an amazing sight. She loves the contact with nature and feel the wind on her body. And maybe for that reason, she always dress light and sometimes love to walk in the nude at home.
As she fight for the planet, this generous Japanese adult doll awaits for someone to love and to love her back. Would that lucky person be you?
---
Dimensions
Height: 4ft7 (140cm)
Weight: 55lbs (25kg)
Waist: 20in (52cm)
Hips: 32in (83cm)


Bust
Breast: G-Cup
Bust: 32in (83cm)
Under Bust: ..in (..cm)

Materials
Soft realistic TPE skin
Metallic Skeleton 100% articulated


Sexual Holes
Vaginal Sex: 6.7in (17cm)
Anal Sex: 6.2in (16cm)
Oral depth: 5.5in (14cm)

---
Share this :
Description
Genuine 6YE love Doll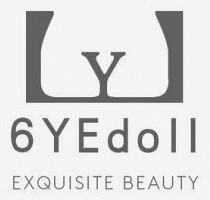 This is a TPE sex doll from 6YE High-end TPE Life-like Sex Doll Brand.

What Makes 6Ye Premium Dolls So Great?
A patented skeleton that can move flexibly, especially like human circular motion, premium TPE formula only, Durability of product, highly realistic and detailed body parts and innovative Head Connector.




Key Features
Ready for vaginal, anal and oral sex
Soft realistic TPE skin
Steel frame fully articulated
Can hold pose
You can customize your doll easily
Head easily switchable
Wig easily switchable
Eyes easily switchable

Extra head, wig and eyes can be bought separately
Vagina & Anal photos
Reviews