Sale!
Evelynn Big Tits Sex Doll
153cm (5ft2in) K-Cup TPE sex Doll
From 1690
From 1690
Enjoy the big tits of Evelynn
Standing at 5ft2inches (153cm) and weighing 68.3Ibs (31kg), Evelynn big tits Sex Doll is the real deal!
This pleasure doll, with impressive K-Cup tits, delivers more than what is on the menu.
Evelynn is made with soft realistic TPE material which not only makes her feel more human but also enhances the overall sexual experience. She isn't shy to go for what she wants either, and in this case, she wants you! You dare not disappoint her.
Evelynn is the asian sex doll that you've been dreaming of.
She is a perfectly well-thought-out idea that was put together focusing on every important aspect. And with the immense benefits of sex dolls, there's no better way to experience them other than doing it with this gorgeous sex doll.
Evelynn loves sex. In fact, she lives every day for it. She is unashamed to talk and ask for it whenever she wants, and her unmatched appetite for it makes her an irreplaceable asset to have.
Take her home with you and unravel the goodness all by yourself.
Make sure you are ready for what you are about to experience though. Evelynn will take you through the journey at your pace and will never get tired. She is adventurous and more than willing to try out every sex position there is in this world.
She depicts greatness and can't wait to give you a blow job that will make your knees weak. Evelynn is open to anal penetration, interracial sex, and is never shy of a passionate threesome with your partner. She enjoys helping out and is probably what you need to re-introduce that lost intimacy in the bedroom. Thanks to the 100% articulation with a steel skeleton and movable joints, Evelynn is one of the most flexible sex dolls there is. You can enjoy multiple sex positions with her without straining.
Knock yourself out!
---
Dimensions
Height: 5ft2 (153cm)
Weight: 68.3lbs (31kg)
Waist: 16.1in (41cm)
Hips: 33.5in (86cm)


Bust
Breast: K-Cup
Bust: 34.6in (88cm)
Under Bust: 20.4in (52cm)

Materials
Soft realistic TPE skin
Metallic Skeleton 100% articulated


Sexual Holes
Vaginal Sex: 6.2in (16cm)
Anal Sex: 5.5in (14cm)
Oral depth: 4.7in (12cm)

---
Share this :
Description
MySiliconeLoveDoll is happy to present you the brand JY Doll !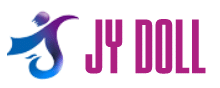 JY Doll company is located in Dongguan City, Guangdong Province of China, specialized in manufacturing full solid TPE dolls, adopt professional production process, make the doll's skin soft, smooth and delicate, full of elasticity. Besides, their TPE materials complied with National Health & Safety Standard which is harmless to human and is environmental friendly.
Skin ultra soft & realistic in TPE
Metalic skeleton entirely articulated
Can change or add extra Head among JY Doll head collection
Many costumize option : wig, skin color, nail color, shoulder, mouth...
Reviews