Chinese Sex Doll Chen
4ft7in (140cm) D-Cup Chinese Sex Doll
From $1,650
From $1,650
Chinese Sex Doll, Chen wants to be your China girl!
Meet our Shanghai chinese sex doll Chen. China is no longer only the country of the Great Wall. And like her nation, Chen is a modern chinese gal, open minded and keen on exploring new cultures. Still conservative in the way she dresses, behind the curtain, she is ready to explore new ways.
At night, her energy bubbles up even more, and a new persona surfaces. Well Made up, on high heels and with a little gloss in her hair, this TPE love doll with her high cheekbones, sublimates.
Begin a Chinese love story with this irresistible asian Lolita
Like her home country that has blossom into our of the most dynamic countries in the world, Chen becomes the conqueror at night, an irresistibly sexy little lolita. Chen is driven and everywhere she goes, her piercing eyes scans for her next target. She then goes for it with purpose. And what purpose? Chen wants to discover the world of pleasure without prejudice.
In the bedroom, she is equally driven and assumes her sexuality. She is like all real asian sex dolls and has an hedonistic purpose engraved in her DNA.
This girl next door kinda sex doll understands the different pleasures sex gives but also is aware that real pleasure comes from the true connection someone gets from the connection of two souls with different stories, different paths and often cultures.
The act of  having sex with this Chinese sex doll then becomes an exploration of a world of alternative understanding and perception, a connection that opens up new horizons. Chen opens up herself and welcome you in her world to better know yours.
Made in high quality TPE, Chen is purposely and functionally designed to fulfil her role and is equipped with everything necessary to satisfy your desires.
Like all the love dolls at MSLD, Chen is also fully customizable to suit your unique preferences.
---
Dimensions
Height: 4ft7 (140cm)
Weight: 50.7lbs (23kg)
Waist: 20in (51cm)
Hips: 29.1in (74cm)


Bust
Breast: D-Cup
Bust: 28.5in (72cm)
Under Bust: ..in (..cm)

Materials
Soft realistic TPE skin
Metallic Skeleton 100% articulated


Sexual Holes
Vaginal Sex: 6.7in (17cm)
Anal Sex: 6.7in (17cm)
Oral depth: 5.1in (13cm)

---
Description
Key Features
This is a classic TPE love doll from the famous brand WM DOLL with skin soft as silk
Ready for vaginal, anal and oral sex
Soft realistic TPE skin
Steel frame fully articulated
Can hold pose
You can customize her easily
Head easily switchable
Wig easily switchable
Eyes easily switchable

Extra head, wig and eyes can be bought separately
Vagina & Anal photos
Sample photos of private parts of WM Dolls collection
Anal hole
Vagina cut
You can notice that orifices are specially designed to tight the penis to give you the best sensation.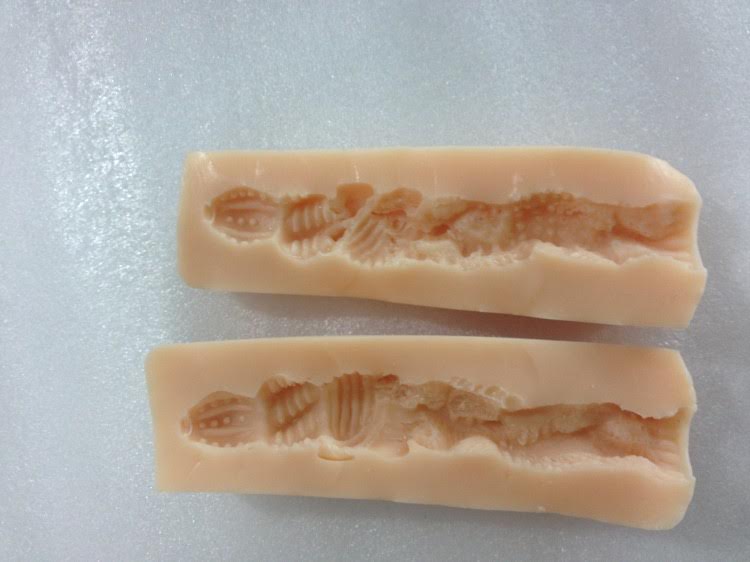 FAQ
Order and Options
Do all dolls have both heating and sound options?
Most of our dolls offer both heating and sound options. You can choose a doll with both functions or simply choose one or the other.
Which areas will heat up?
All areas will heat up with the exception of the head, neck, breasts, hands, and feet.
Can I order a doll with both heating and oral functions?
Some Brands offer both heating and moaning options, some only heating, some only moaning, you can easily check the availability of these add-on in the options form of each dolls.
Are standing options available for all dolls?
Standing options are available for all dolls that are within the 140cm to 170cm range.
Are the heads interchangeable?
Dolls' heads without heat and sound features are interchangeable with each other. However, those that have either of these features are not. Interchanging these heads will result in the loss of sound and heating.
What's the difference between the built-in and removable vaginas?
Both have the same feeling and appearance although built-in vaginas are more robust and should last longer. Removable vaginas, however, are easier to clean.
What are the free options?
Skin color, wigs, eye color, and nails are free options that we provide. Further options such as additional wigs, eyes, or inserts, standing and hanging options, and articulated fingers are paid extras.
What else do I get with my doll?
Select accessories are provided with each doll. These may include a sleeping bag, wig, vagina warmer, vibrating egg, comb, gloves, syringe, and underwear.
Can I buy extra items separately?
Yes, you can purchase many items such as wigs, heads, removable vaginas, eyes, and outfits at any time you wish.
Delivery
How long will it take to get my doll?
It takes us about
7-15 days to produce
your doll and then a further
5-7 days to ship
by FedEx, TNT, or DHL.
Does the price include shipping costs?
Yes, we offer free shipping to any country in the world that allows the import of sex dolls.
Payment
What payments do you accept?
We accept payments through PayPal or by credit card. We also accept bank wire transfers.
Will my bank statement/credit card bill show that I purchased a doll ?
No. We understand that discretion is important to our customers, so there will be nothing on your bill/statement that reveals the nature of your purchase.
Others
Do you have videos of your dolls?
Yes, all our videos are on our
YouTube channel
.
Daily Care
Clothing
Always use the included clothing test adhesive to ensure that any clothing you purchase for your doll is suitable. Test your doll's new clothing by placing the test adhesive on the fabric for at least one hour. If the adhesive is stained when removed, the fabric is not suitable, and you should not use the clothes.

Silicone has a slightly sticky surface so you should lightly dust your doll with talcum powder before putting on any clothing.

You can also use an electrostatic spray to limit the chances of static electricity between the clothing and your doll's skin.

Remove your doll's head before putting clothes on its upper body.

Take care not to bend or raise your doll's arms beyond their limitations (similar to that of a person) as this may cause fractures in the silicone.

Make sure that none of your doll's clothing has sharp edges that touch the skin as this may also damage the silicone.

If you are having difficulty with tight clothing such as jeans or stockings, try another light dusting of talcum powder. However, it's advisable to avoid extremely tight clothing as the pressure on your doll's body, and limbs can cause the silicone to become misshapen.

Always use the right size clothing. Squeezing your doll into clothes that are too small can cause permanent damage.

Maintenance
Silicone will produce oils, and at times these may be visible on your doll's skin. This is perfectly natural and all you need to do is gently wipe it off with a towel.

If your doll's skin becomes stained, you can gently clean the affected area with soapy water. Never use any corrosive cleaning agents. After drying, lightly dust your doll's skin with talcum powder.

Generally speaking, you can use the same products on your doll as you do on yourself and your clothes. Soap, shower gel, and a mild laundry detergent are ideal.


Positions
You can place your doll into a wide variety of positions but when not in use it is best to restore her to the original factory position. If left in another position for a prolonged period, wrinkles may appear, particularly at the joints. Should this occur, put your doll in the suggested storage position to allow the wrinkles to reduce naturally.


Make-up
Our factory uses silicone paint for your doll's makeup and although it is made to last, do not wipe or rub it aggressively. Take particular care when cleaning the face, eyebrows, and eyelashes as these areas are difficult to repair when damaged.

You can use cosmetic products such as lipstick and blush on your doll but avoid those that are too thick or greasy as they will be difficult to remove.

When removing your doll's makeup, please do so gently using a mild makeup remover.
Shipping
Shipping Cost
We offer FREE SHIPPING worldwide.
Special Arrangements For Discreet Shipping
By default the shipping company will ship the doll to the "shipping address" of your order. If you want it, we can give special instructions to the shipping company:
They can either ship your doll at a specific time
OR you can come to pick it up at a nearby post office
For these special requests, please leave us a note in the "order note" field, while you place the order. Alternatively, please send us an email at contact [at] mysiliconelovedoll.com after your order. In any case, your anonymity is our number 1 priority. We keep things as discreet as things need to be. The package will be in a neutral box. Outside the box, absolutely nothing shows it is a sex doll. Only you will know that there is a sex doll inside.
Shipping Destinations
We can ship your sex doll in most countries, including NORTH AMERICA, EUROPE & ASIA. Even if we live in a remote location in one of these regions, we can still ship your doll to your address. Please note that because of local laws we cannot ship to Islamic countries.
Shipping Companies
We use DHL and FEDEX to ship your order.
Reviews