Angelic guardian of Adult Dolls
148cm (4ft10in) A-Cup TPE sex Doll
From $1,490
From $1,490
Adults Dolls have now their Guardian Angel
Standing at 4ft10inches (148cm) and weighing 55.1Ibs (25kg), Angelic is the angel of adult dolls sent from heaven to come and liberate you from the chains of sexual dissatisfaction and escalate your sex life to the next level.
Her cute glowing face, long blonde hair, and welcoming eyes bring out the pure and genuine self of this amazing sex doll. This doll seems to shed light everywhere she goes. Imagine having her in your life? Whether coming home to her or waking up beside her on the bed, you can't get enough of her.
This Angelic Paradise sex doll is a model, a career that has been good to her.
She admits that she has travelled across the world and met great and prominent people in her line of work. It has been hard if not impossible for her to maintain a social life in the midst of all these. "I had a boyfriend who left me after I got too busy with work," she starts. She recounts the horrific nights and self-pity that she went through after the break-up. "Life can really be unfair," she says.
"I want to quit my job now. I want a life away from the cameras."
She wants to build a relationship away from the limelight with a man who is ready to pleasure her and let her take care of him. "I will be your private model," she says with a smiling face. Don't you want this gorgeous sex doll to model for you as she tries on new outfits? I bet you do.
Make her yours and enjoy her bit by bit.
She can pleasure you with all three of her orifices, and her A-Cup breasts are there for you to fondle with passionately as she gets ready to blow you up. She is also super flexible thanks to her full body steel skeleton articulation. Enjoy numerous sex positions without straining. Go for it!
---
Dimensions
Height: 4ft10 (148cm)
Weight: 55.1lbs (25kg)
Waist: 15.7in (40cm)
Hips: 30.7in (78cm)


Bust
Breast: A-Cup
Bust: 24.4in (62cm)
Under Bust: 19.2in (49cm)

Materials
Soft realistic TPE skin
Metallic Skeleton 100% articulated


Sexual Holes
Vaginal Sex: 6.2in (16cm)
Anal Sex: 5.5in (14cm)
Oral depth: 4.7in (12cm)

---
Description
MySiliconeLoveDoll is happy to present you the brand JY Doll !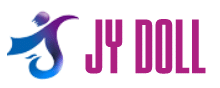 JY Doll company is located in Dongguan City, Guangdong Province of China, specialized in manufacturing full solid TPE dolls, adopt professional production process, make the doll's skin soft, smooth and delicate, full of elasticity. Besides, their TPE materials complied with National Health & Safety Standard which is harmless to human and is environmental friendly.
Skin ultra soft & realistic in TPE
Metalic skeleton entirely articulated
Can change or add extra Head among JY Doll head collection
Many costumize option : wig, skin color, nail color, shoulder, mouth...
Reviews