Sale!
Marica 165cm Real Sex Doll
165cm (5ft5in) G-Cup Dominatrix TPE Real Doll
From 1490
From 1490
We only have a few picture of Marica. Everyone finds her beautifully intimidating, even the photographer would not dare direct her. She is a girl of few words but damn! Do they count. She is a Dominatrix TPE Real Doll. In a whisper, she imposes her authority without demanding it, she transpires it. She is gorgeous and tall, and her posture and walk though elegant exude a strong will like if every step, every look, is  made with a decisive intent which can't be contravened.
There is however neither harshness, nor severity in her eyes. She is in fact extremely caring, she leads people like a captain who understands the soul of its troops which needs guidance.  And that is the true signature of Marica, she understands the soul out of extreme generosity. Paradoxically, she dispenses commands to free your mind and liberate your soul. Marica needs neither gratitude nor acknowledgement, her every action is motivated by the needs she sees in you. Your obedience is the only expression of gratitude she demands.
Marica is a girl of few words though. With the tip of whip, you understand what she means. Her postures and slanted eyes imposes submission. Her beautiful outfit inspires devotion. Designed by skilled craftsmen, Marica belongs to a new generation of Dominatrix TPE Real Doll. Built on improved skeleton which gives her a broader variety of movements, Marica better replicates the natural movement of the human body.  And when Marica allows it, feel her quality soft TPE skin that can stand soft and strong strokes.
With her guidance and freedom she will impart of you, explore the boundaries of your fantasies.
Marica like most dolls at My Silicone Love Doll is fully customisable to fit your unique personal preferences.
---
Dimensions
Height: 5ft4 (165cm)
Weight: 79lbs (36kg)
Waist: 22in (58cm)
Hips: 35in (90cm)


Bust
Breast: G-Cup
Bust: 35in (91cm)
Under Bust: ..in (..cm)

Materials
Soft realistic TPE skin
Metallic Skeleton 100% articulated


Sexual Holes
Vaginal Sex: 6.7in (17cm)
Anal Sex: 6.2in (16cm)
Oral depth: 5.5in (14cm)

---
Share this :
Description
Genuine 6YE love Doll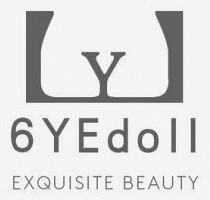 This is a TPE sex doll from 6YE High-end TPE Life-like Sex Doll Brand.

What Makes 6Ye Premium Dolls So Great?
A patented skeleton that can move flexibly, especially like human circular motion, premium TPE formula only, Durability of product, highly realistic and detailed body parts and innovative Head Connector.




Key Features
Ready for vaginal, anal and oral sex
Soft realistic TPE skin
Steel frame fully articulated
Can hold pose
You can customize your doll easily
Head easily switchable
Wig easily switchable
Eyes easily switchable

Extra head, wig and eyes can be bought separately
Vagina & Anal photos
Reviews